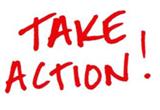 The Arc's Action Center contains the most current and up-to-date information on legislation as it relates to disability. Visit The Arc's Action Center below and make your voice heard. You can sign up to receive alerts so that you can take immediate action on issues that affect individuals with developmental and other disabilities and their families.
---
---

Don't Cut Our Lifeline- Save Medicaid and The ACA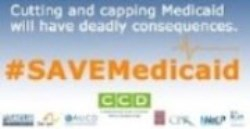 Medicaid does not just provide health insurance, it also funds group homes, day programs and family support services for individuals with intelectual and other developmental disabilities. Proposed cuts and restructuring of Medicaid  will have devastating effects on community services for individuals with I/DD.  The ACA provides protections for individuals with disabilities including the elimination of lifetime caps, preexisting conditions and the donut hole for prescription drug coverage.  Now is the time to take action.