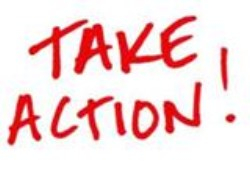 The Arc's Action Center contains the most current and up-to-date information on legislation as it relates to disability. Visit The Arc's Action Center below and make your voice heard. You can sign up to receive alerts so that you can take immediate action on issues that affect individuals with developmental and other disabilities and their families.
---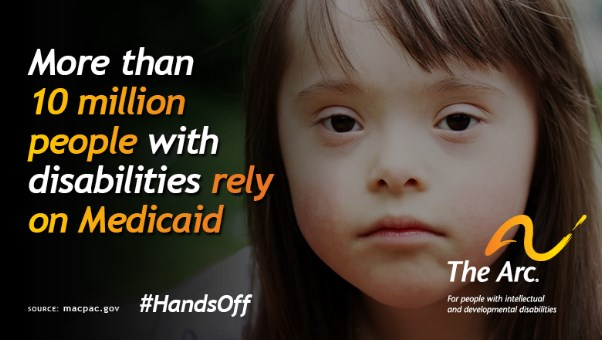 Graham-Cassidy Health Care Bill
The Graham – Cassidy Health Care Bill is to be voted on by Sept. 30th.This is the worst bill yet for people with disabilities!
It includes huge cuts to Medicaid which would have a devastating impact on people with intellectual and developmental disabilities. Funding for critical services is at risk. This bill would block grant & make huge cuts to the Medicaid program- not just the expansion, the funding for existing housing and day program services.
The bill also eliminates Pre-existing conditions, removes the cap on the % of profits that can be made on premiums, eliminates the essential services to be provided by a health plan and allows insurers to charge significantly more for people who are older, eliminates marketplace subsidies and ends the Medicaid expansion.
If your loved one:
lives in a group home or apartment
has the help of a job coach
attends a day program 
receives respite services
receives behavioral supports
receives special education
The Graham - Cassidy bill cuts funding for your services!
CALL NOW!
Senator Cory Booker (973) 639-8700
Senator Robert Menendez (973) 645-3030
The Senate is working fast to pass a bill that will cut and cap Medicaid and they MUST hear from you!  
Time is short - act today before it is too late! Call your Senators NOW and tell them:
I am a member of The Arc and/or
I am a person with I/DD (or a family member of someone with I/DD, or a professional in the disability field or someone concerned about people with disabilities
I (or my family member) or people with disabilities depend(s) on Medicaid long term supports (or home and community supports) to live in the community.
The Graham – Cassidy bill will hurt people with disabilities
Oppose cuts to Medicaid. Any cuts to Medicaid threaten the lives of people with disabilities.
Oppose the Graham-Cassidy bill

---

Don't Cut Our Lifeline- Medicaid Matters for People with Disabilities
Medicaid does not just provide health insurance, it also funds group homes, day programs and family support services for individuals with intelectual and other developmental disabilities. Proposed cuts and restructuring of Medicaid  will have devastating effects on community services for individuals with I/DD.  The ACA provides protections for individuals with disabilities including the elimination of lifetime caps, preexisting conditions and the donut hole for prescription drug coverage.  Now is the time to take action.